"El Salto" and Free Hot Springs, Arenal Volcano Area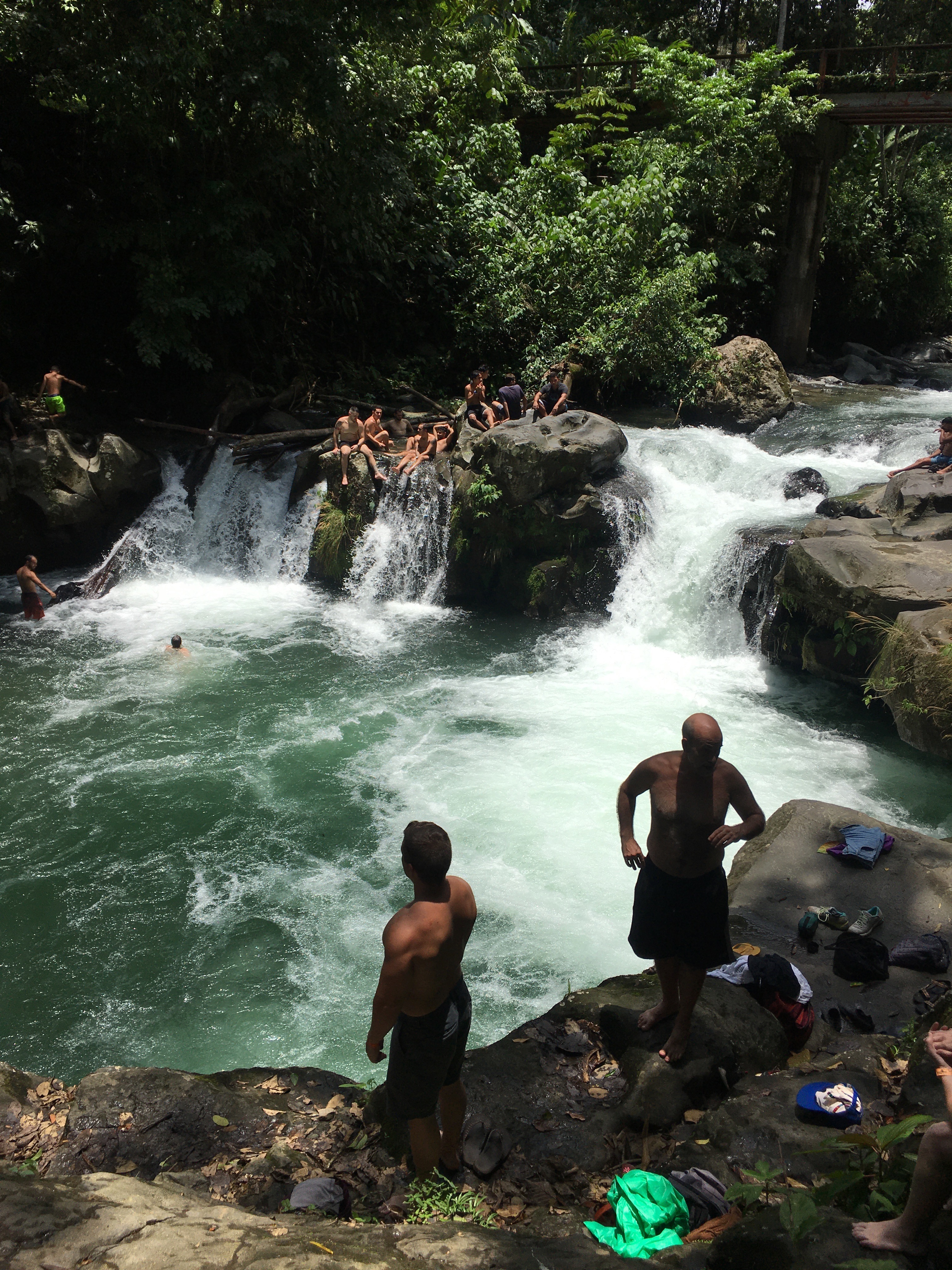 Did you know there are FREE thermal hot springs at Arenal Volcano area?
The mineral water coming out of Arenal Volcano flows toward La Fortuna and fills these rivers year round with water. The place is called "Free hot springs" on Google and is next to Hotel Tabacon in Arenal. The cost to park is $4 which is paid to local parking guides who watch the car. They are trustworthy in all of our experiences!
"El Salto" is a waterfall rope swing near La Fortuna - right before you get into town. The cool water coming from Rio La Fortuna plunges into the pool below and creates a current which is powerful (take precautions) and fun.